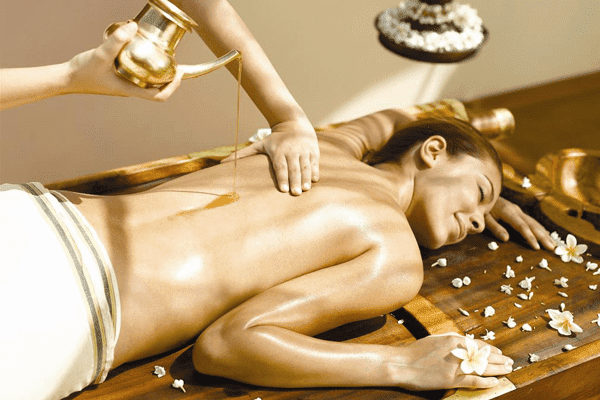 Oil massage and heat therapy are also used in the pizhichil treatment.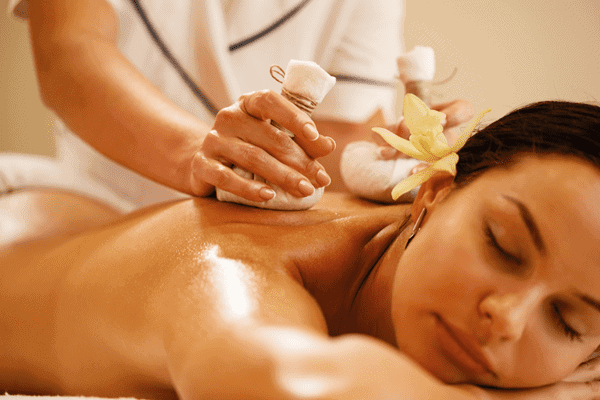 Njavarakizhi is a type of massage treatment used in Ayurveda to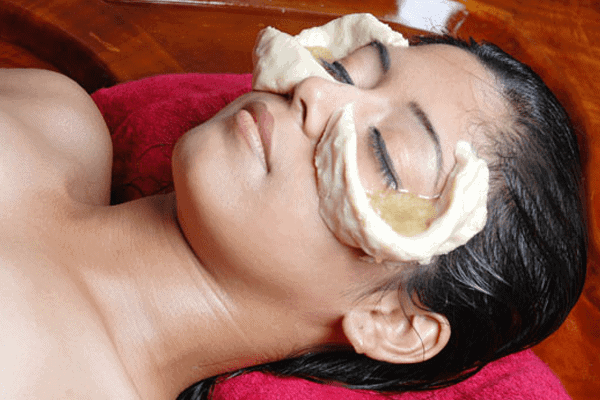 One of the best Ayurvedic treatments is vasthi. It is delivered in two ways: 
Shirodhara is a traditional Ayurvedic therapy that involves consistently and gently applying…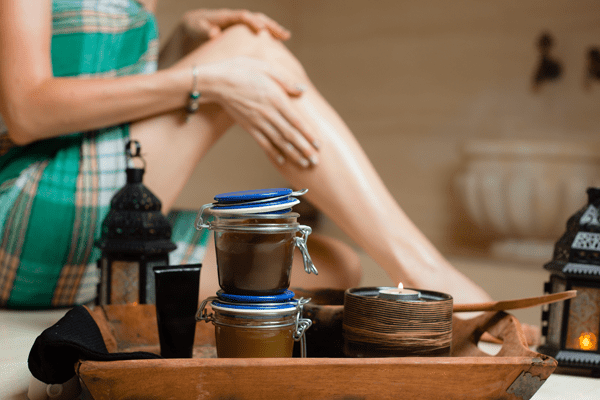 Certain herbal leaves are boiled in water and given for bathing. It beautifies skin & removes…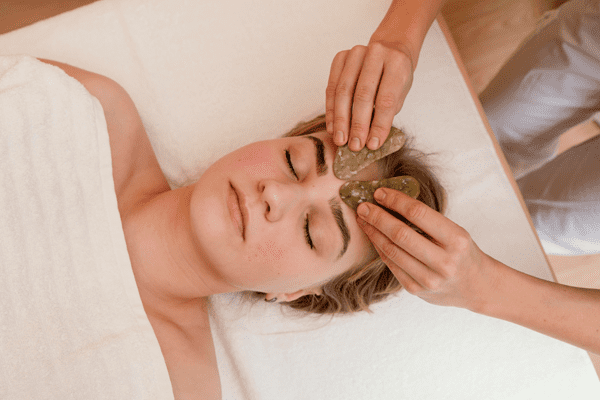 The Ayurvedic facial is a significant therapy and one of the unique cosmetic treatments…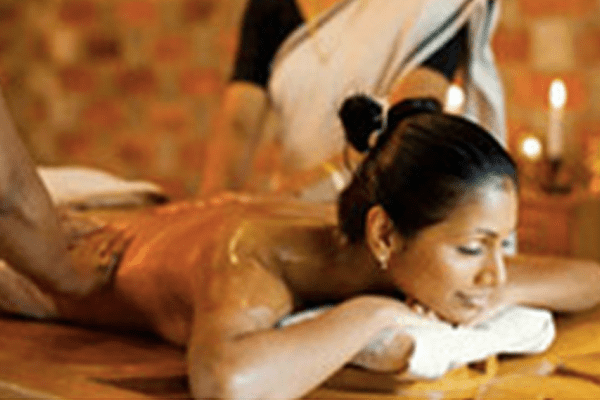 A method of treating lower back pain that involves retaining oil in a circular…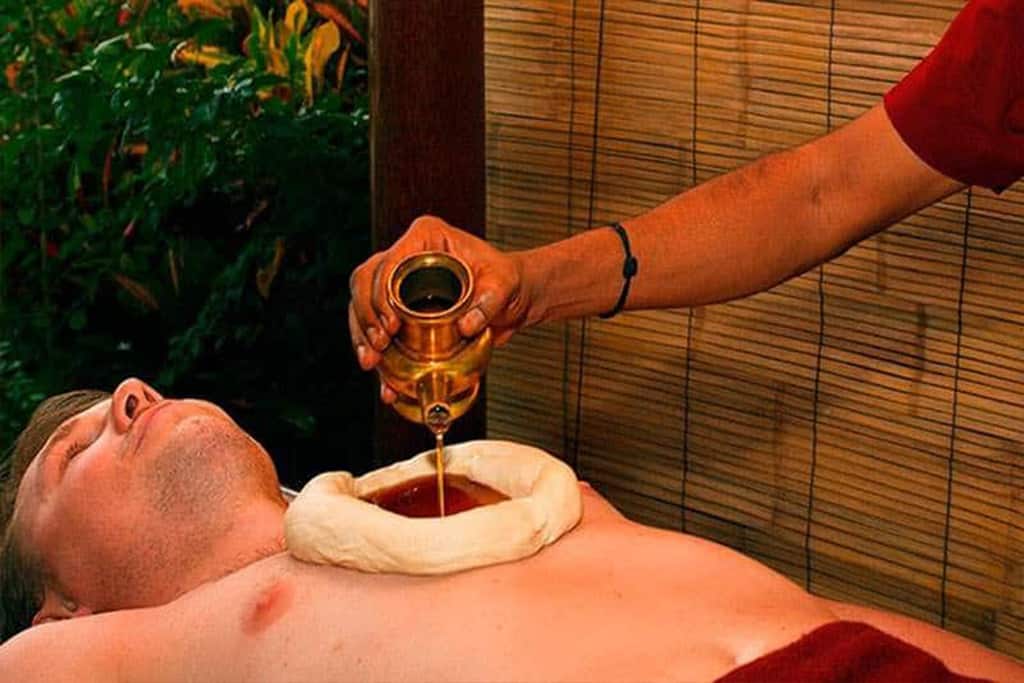 For 45 minutes, warm medicinal oil is applied to the chest. This is a successful treatment…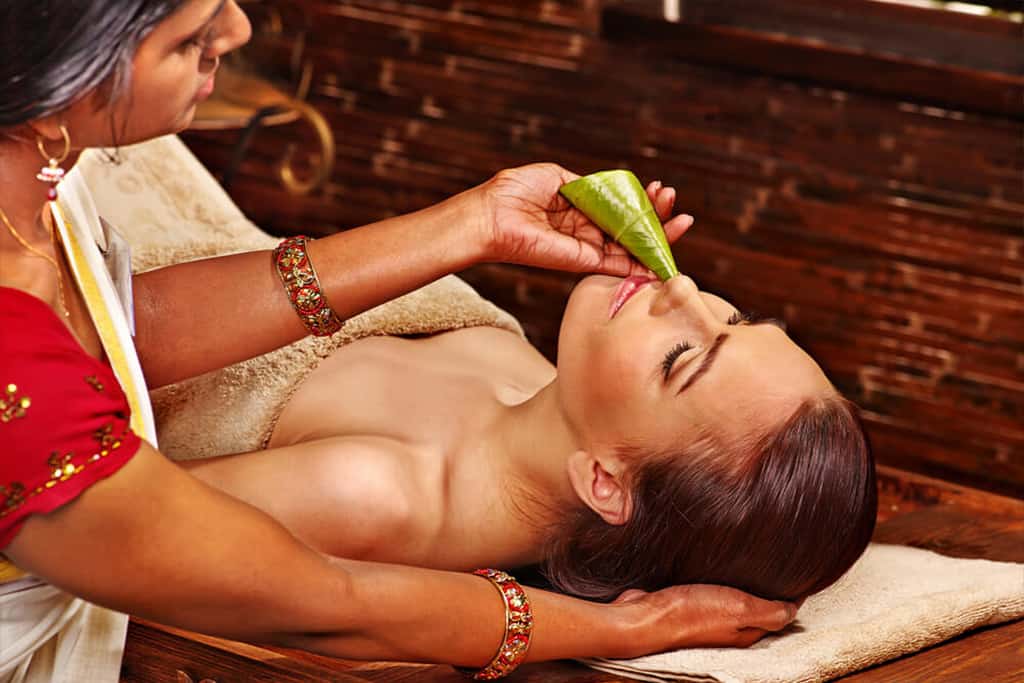 One of the Panchakarma treatments is Nasyam. Because the nostrils are thought of as the…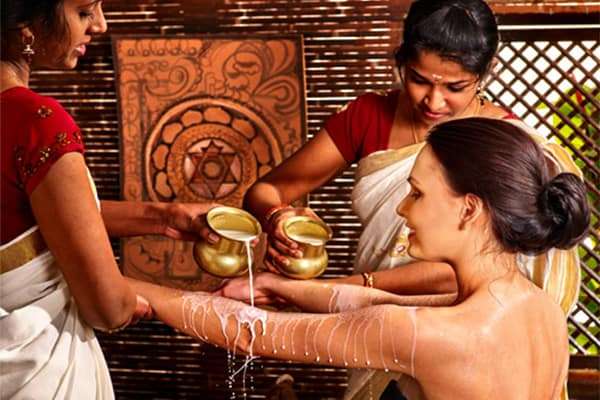 A specialised warm self-fermented concoction composed of several types of grains…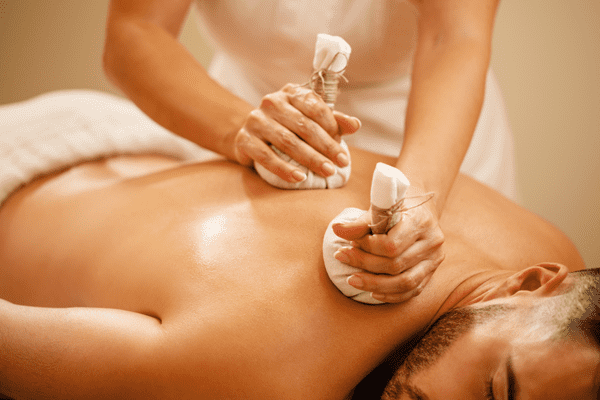 A whole rejuvenation therapy, kizhi treatment includes synchronised special massage…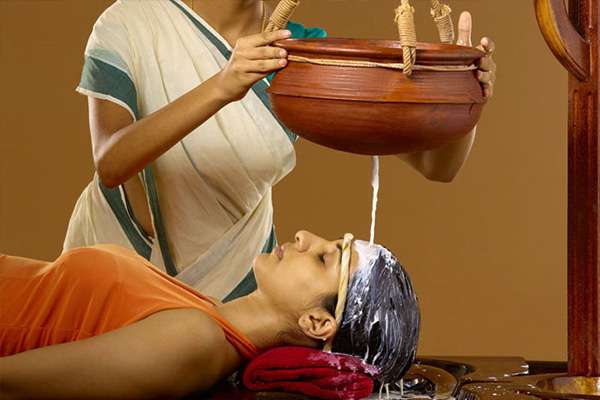 Ksheera Dhoomam For the treatment of speech difficulties, facial paralysis, and other facial…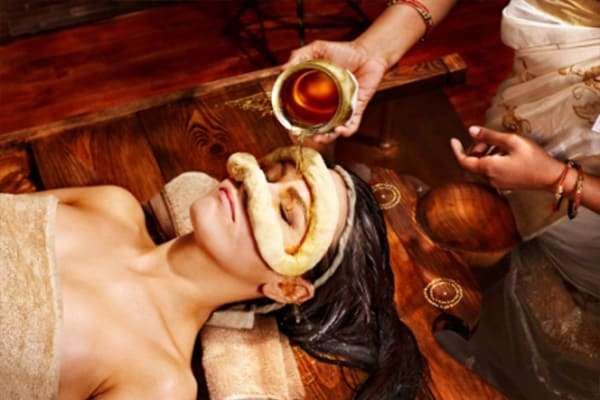 Tharpanam is a restorative ayurvedic eye therapy. When pure and medicated ghee…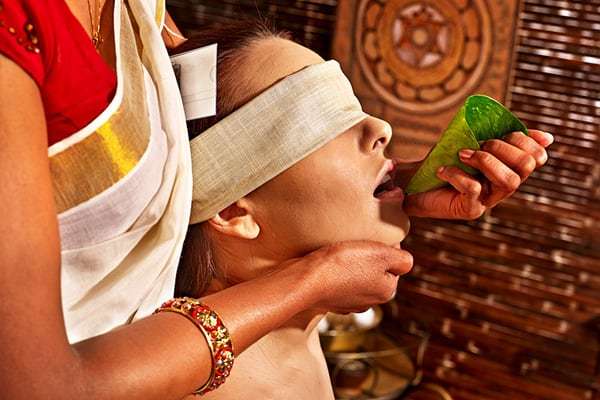 Snehapanam simply translates to mean taking medicinal oils or ghee mixtures orally.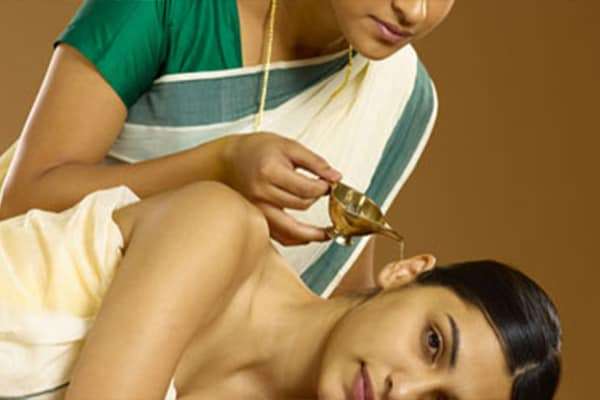 According to Ayurveda, "Karna" refers to the ear; Karnapooranam is a therapy that aids in ear…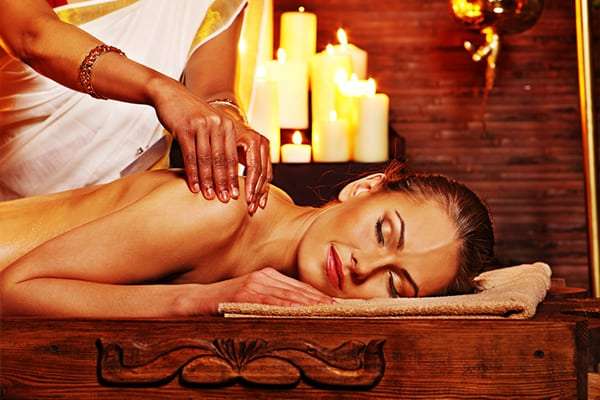 One of the best ayurvedic treatments in Kerala is ayurvedic massage.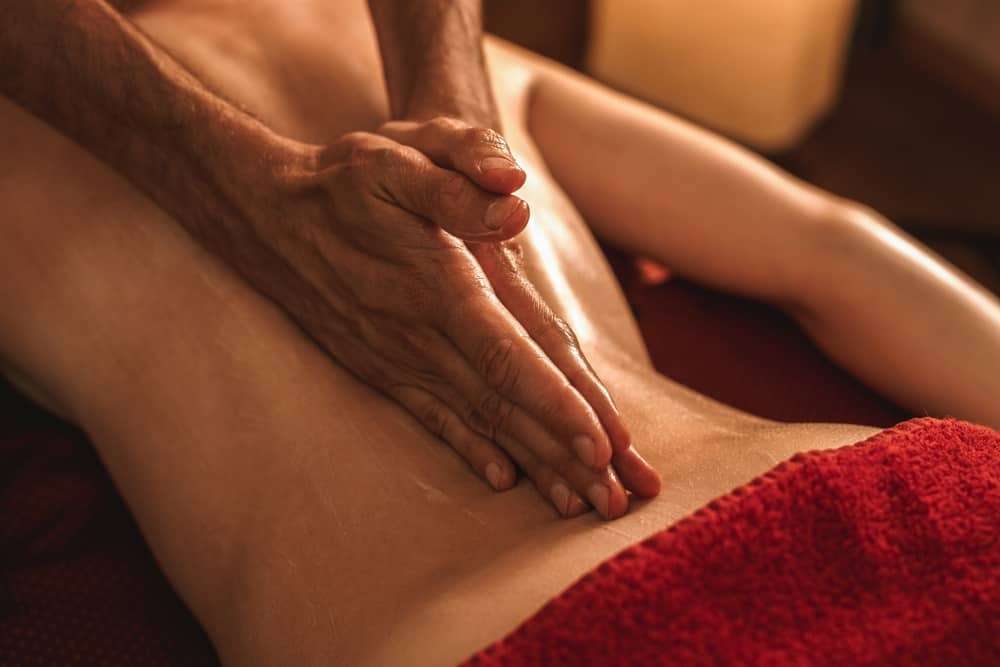 This also involves a full-body massage using herbal Ayurvedic oils.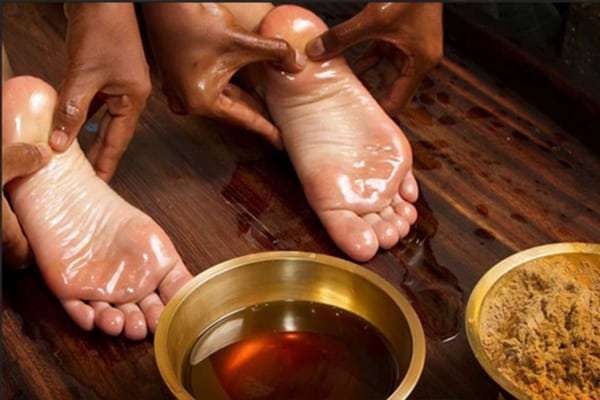 The Sanskrit term "abhyangam" refers to the application of oil to the entire body.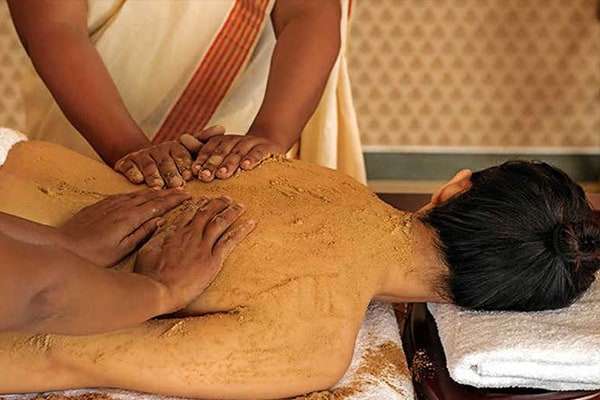 For udwarthanam, the same medicinal powders that are used for Podi Kizhi are also utilised.